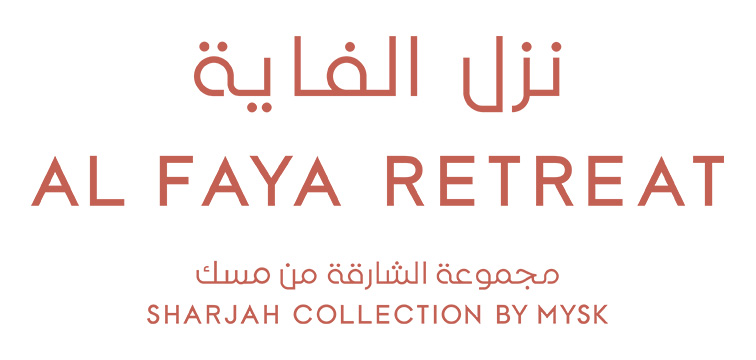 "Carry memories, leaving footprints in the sands of time."
Away from the city noise and deep into the heart of the desert, Al Faya Retreat offers guests the opportunity to explore the true beauty of the Mlieha region which was nominated as a UNESCO World Heritage Site.
Lodge Facilities:
Restaurant
Spa
Laundry / Pressing services
Parking
Roof top terrace
BBQ area
Library
Accommodation:
Featuring four luxury rooms, the retreat offers guests an opportunity to live unique experiences that reflect the local traditions and authentic Arab hospitality. Rooms include:
3 deluxe rooms (14 square metres)
1 superior room (18 square metres)
Travel Time:
Sharjah Airport: 35 mins
Dubai International Airport: 43 mins
Mleiha Archaeological Centre – 10 mins
Dining:
The luxury restaurant provides guests with an opulent dining experience, where they can enjoy contemporary a la carte menu for breakfast, lunch and dinner, with a seating capacity of approximately 40 guests.
Wellness:
Facilities include Salt inhalation room, a water massage experience (using sprinkles), sauna room, outdoor sea water pool

Inspired by nature, the spa offers guests an indulgent experience like no other
Exceptional Experience:
Al Faya Retreat offers a unique and exciting cultural experience, taking you to a different era
Conference and Banqueting:
Meeting room offers an intimate space capable of holding up to eight people, where you can host workshops and lectures.
Learn more about opportunities with our projects