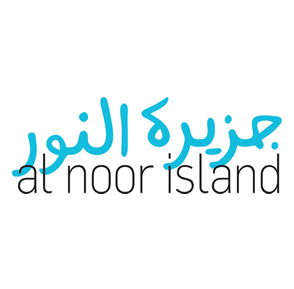 Sitting on the northern shores of Khalid Lagoon in the middle of Sharjah lies the latest attraction in culture, nature and recreation brought into fruition by the Sharjah Investment and Development Authority (Shurooq). The 45,470 square meter development promises to be the first island in the Arab world to fuse nature, art and entertainment in a single location.
Once visitors approach the island, they will be granted access through the island's pedestrian bridge, and as they head towards the island their eyes will inevitably be drawn towards the Butterfly House, a smoothly designed structure inspired by the very creatures it hosts.
The plant covered butterfly haven houses around 500 exotic butterflies brought from East Asian countries including the African Monarch, the Autumn Leaf, and the Rose Butterfly.
Upon entering the Butterfly House, visitors will notice that the natural environment of the little inhabitants has been integrated within the house -natural light, temperature and humidity were taken into account during the building's design and construction, ensuring the long term survival of the butterflies. Additionally, the Butterfly House boasts a gift shop and a café where visitorscan buy souvenirs or enjoy drinks and light food.
Sitting on the opposite side of the island is the Literature Pavilion, a surprisingly quiet and serene spot considering that the modern city of Sharjah lies less than 200 meters away.
This attraction appeals to book and literature lovers as it provides various corners for them to sit and delve into the written words within their hands, all while hints of Arabic culture and calligraphy can be spotted in the surroundings.
As visitors stride from one attraction to the other within Al Noor Island, modern art pieces chosen from various parts of the world are bound to lure them into their spheres.
Pieces like the OVO art sculpture, the torus, and the light paintings add a modern art twist to the cultural and natural elements of the island. Connecting all these attractions together is a 3,500 meter long walkway dotted with light installations, trees, miniature gardens as well as the Art Attractions brought specifically to the island.
The island also hosts a spacious children's playground, a pontoon and boats docking area that will allow the transportation of further visitors to and from Al Majaz Waterfront, Al Qasba and The Heart of Sharjah.
List of Key Features for the Project:
Butterfly House
Gleaming Meadow
Literature Pavilion
Al Noor Walkways
Noor Café
OVO Art Installation
Art Sculptures
Cactus Garden
Discover An Island, Engage your Senses.
Learn more about opportunities with our projects