Al Montazah Parks is one of Sharjah's newest family entertainment destinations. Spread over 126,000 square metres, the parks welcome you with two unforgettable experiences for the whole family to enjoy.
Explore an ancient and legendary kingdom that has been inspired by the pearl of knowledge. This water park is your portal into another world, where magic carpets carry you over city ruins in your search for hidden treasures. Pirates, giant guards, a phoenix, the pearl princess… your experience at Pearls Kingdom will be one of the most exciting days ever. There are over 25 action-packed rides and attractions to engage kids and thrill-seekers, while adults can choose from more relaxing options.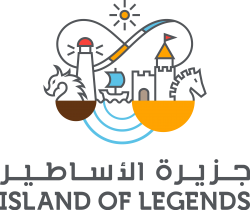 Travel back in time to the 18th century, to an exciting age of inspiration and invention. The Island of Legends ushers you into a steam-powered era, filled with iconic inventions that would change the world forever. The stories and legends will take you on a journey through nine different nations. A full day of fun and adventure awaits you, with rides and attractions and breath-taking experiences.