The U.A.E federal government is implementing stricter environmental legislations and setting targets for renewable energies. This is spurring both public and private sectors to explore ways to achieve compliance and generate demand for environmental services.
Renewable Energy
There is an increasing interest in government investment in the implementation and utilisation of renewable energies. This trend has favoured the privatisation of power generation sectors and the entrance of independent power and water producers.
Solar Energy
Sharjah offers the region's highest potential for developing solar power technologies. The Emirate is an ideal platform for renewable energy components manufacturing for the MENA region due to its strategic location, logistics infrastructure and developed manufacturing base, particularly considering access to various components and inexpensive labour.
Opportunities include:
Water desalination (solar thermal energy plant)
Solar energy-generation plants
Solar heating and cooling
Public lighting
Others
There is also long-term potential for producing biofuels from saltwater crops (still at the experimental stage).
2,220 kWh/m2/year
Direct Normal Irradiance

183 Billion Dhs
U.A.E Market Potential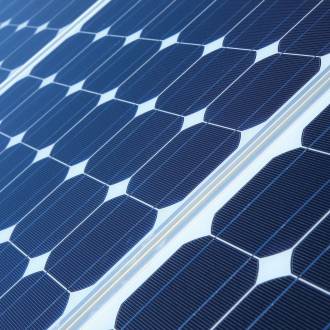 1 Billion Dhs
Estimated Green Residential Buildings Demand

0.63 Billion Dhs
New Construction of Green Buildings
Energy Efficiencies
The expected introduction of mandatory green building codes across the U.A.E and the poor energy efficiency of existing buildings in Sharjah will drive the demand for energy efficiency equipment and services in the Emirate.
Green Buildings Construction and Equipment
The Emirates Green Building Council was established in July 2006. Energy efficiency is one of five goals that must be met for a building to be considered "green" by international standards. The U.A.E federal government has recently approved a green building code that will be initially implemented in government buildings across the U.A.E and will regulate the green building codes developed by other Emirates. The demand both for retrofitting and for introducing energy-efficient building construction and equipment as green legislation is implemented will provide numerous opportunities for companies operating within this sector.
U.A.E 2020 Alternative and Sustainable Energy Plan
The federal government aims to boost investment in clean energy technology over the next five years and to
attract 367 billion Dhs ($100 billion) of investment in alternative and sustainable energy projects by 2020.